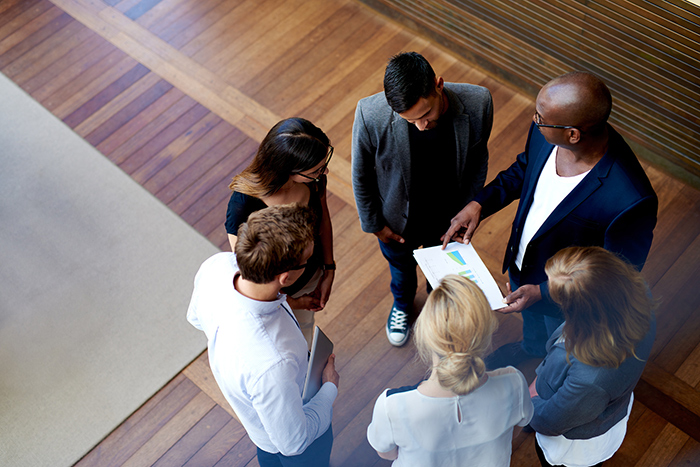 Work Atmosphere
Across all departments, from marketing and media, to call center and administrative functions, at Interweb, we are talent-centric, results-focused, progressive, entrepreneurial, creative and collaborative.
Employees love our "work hard, play hard" philosophy, and sense of workplace community.
Successful candidates enjoy our clean, bright, modern office environment with sleek, ergonomic workstations, wellness hours, a private, on-site, employees-only gym facility, in-house catering, break-time relaxation stations complete with comfy leather sofas, free parking, team-building activities like dodgeball, group outings to music and sporting events, pot-luck luncheons, themed staff contests, birthday and holiday celebrations, and more.
We would like to hear from you
Interweb offers limitless opportunity for growth. We love what we do and it shows. Think you have what it takes? Apply to grow with us today.
Current openings
Technical Sales Specialist
In business since 2010, Inter-Web Services is a third party call center and marketing firm with a focus on the healthcare and pharmaceutical industry. Reporting to the President, the Technical Sales Specialist is required to identify prospective customers, build relationships, introduce our products and close sales. A successful candidate in this position will emphasize long term relationships with wholesale and distribution companies to increase sales.
Job Specifications
Identify prospective customers by using business directories, follow leads from existing clients, and attend trade shows and conferences
Making initial contact with potential wholesale and distribution companies to discuss product potentials
Assess wholesalers and distributors' needs, recommend and select products
Responsible for promoting sales to existing clients, identify and solicit potential clients
Assess client needs and resources and recommend appropriate products and providing ongoing support after purchasing
Negotiate prices and terms of sale
Prepare sales contracts and submitting orders for processing
Conducting training and promotional events to enhance customer education
Create and update business plans, new business developments, and competitive opportunities
Develop reports, proposals and presentations to highlight benefits of products
Increasing market penetration and profitability as well as increasing overall market awareness through cold calling, prospecting, building relationships, follow ups, and account development.
Supervise sales activities and promotional content creation of other employees
Assisting in the retention of clients by developing partner relationships
Visiting clients sites to analyze their needs and proposing solutions
Skill Requirements
Successful and consistent track record of delivering results as a sales person
Negotiation and influencing skills
Project Management Certification an asset
Strong interpersonal and communication skills required
2 + year's sales experience in direct selling, Pharmaceutical or Medical Device sales experience
University degree in related discipline (Business/Health Sciences), Business Administration/Commerce or equivalent experience
Work Environment
Flexible hours
Competitive incentive plan
$55,000 CAD annually
We are looking for employees who want a challenge, who want to grow with a company, and who want to see their skills have a direct impact on our company's success.
If this is you, please forward your resume to hr@inter-webservices.com and tell us a little bit about yourself.